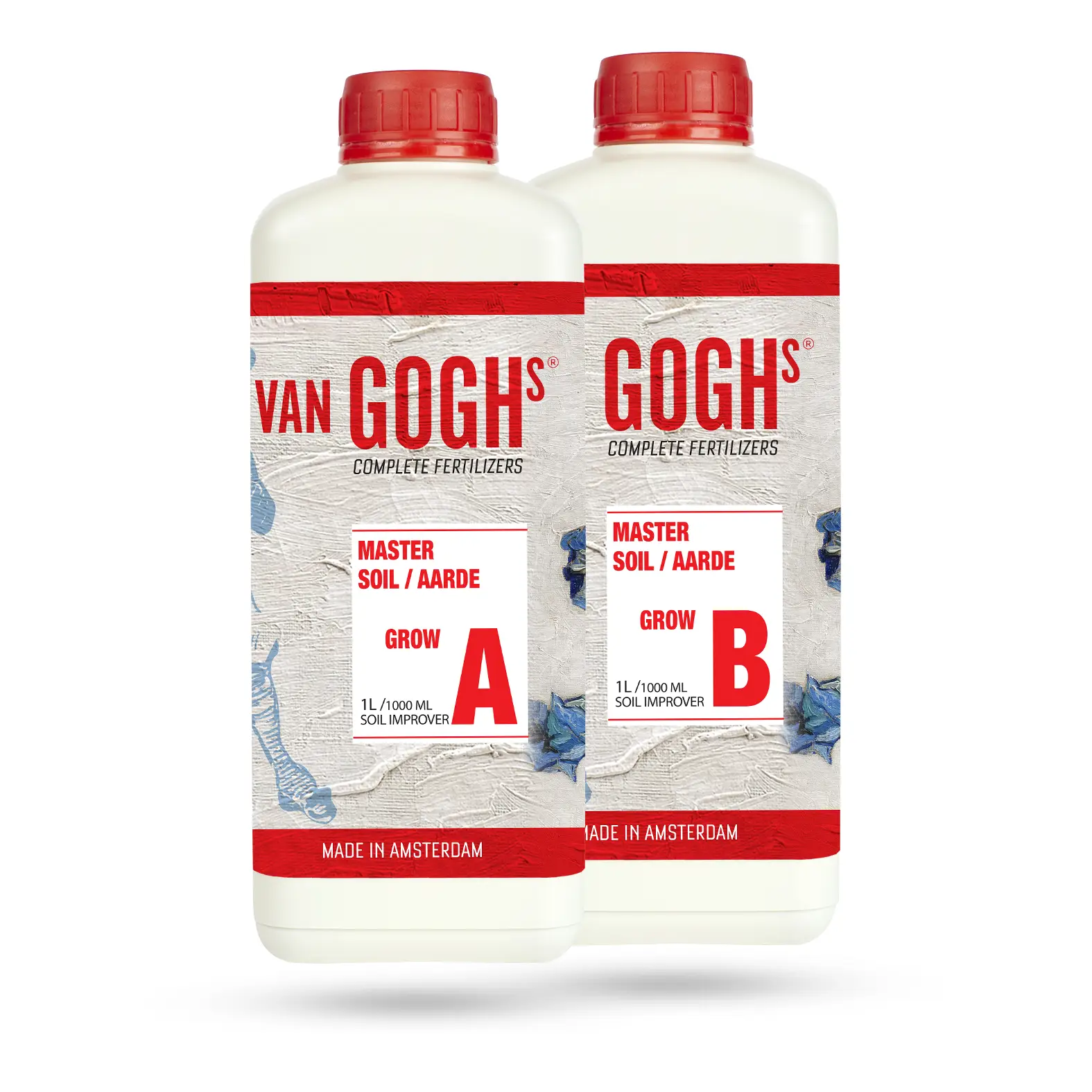 Soil grow A – B
December 27, 2022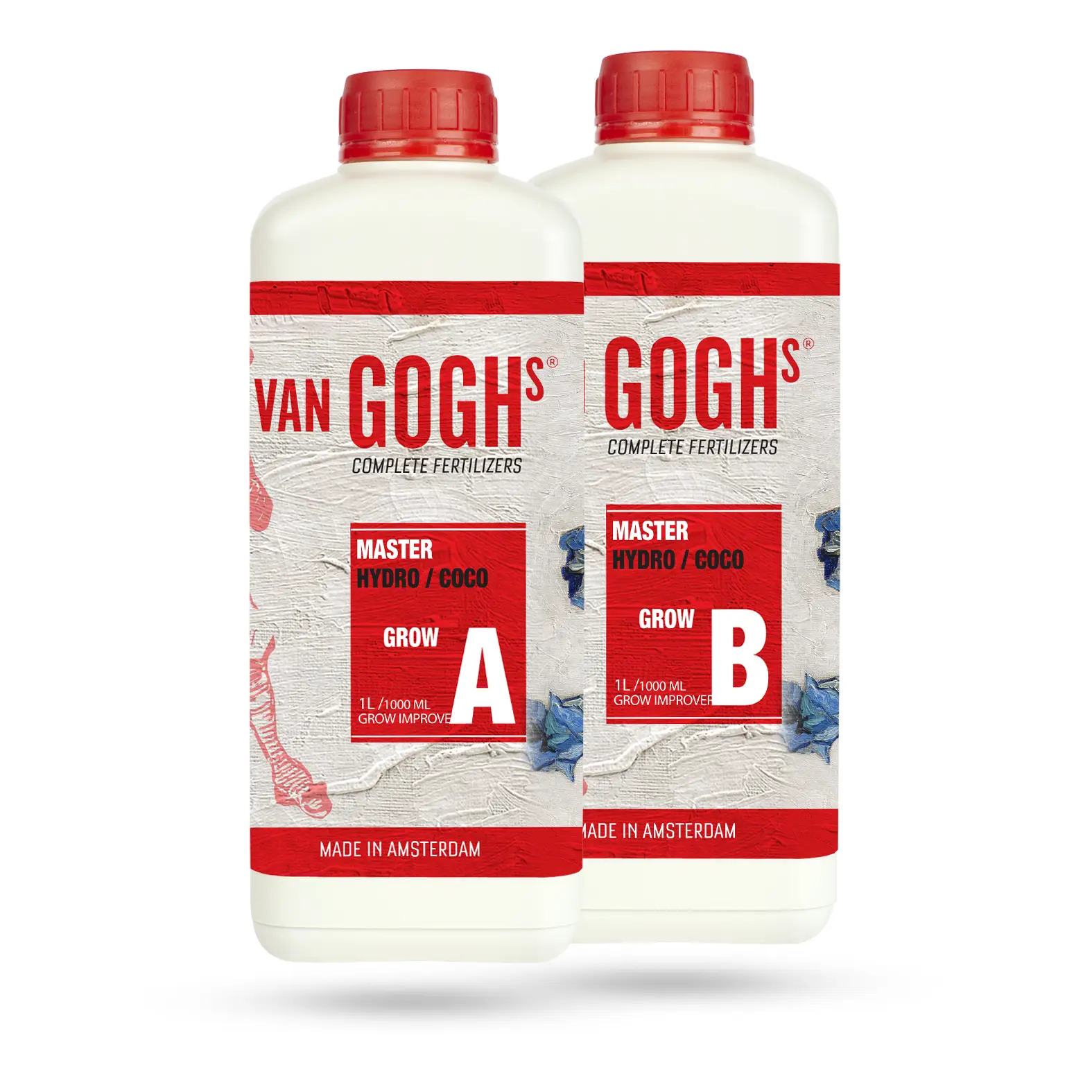 Hydro Coco grow A – B
December 28, 2022
Soil flower A – B
Achieve optimal flowering for your plants with Van Gogh's Master Soil Flower A + B.
This premium fertilizer has been carefully formulated and manufactured in Amsterdam, The Netherlands. The complete blend of NPK compounds has been developed using Van Gogh's secret mix and contains all the necessary main and trace elements required for the best possible flowering results.
For those who prefer hydroponics and cocos growing, Master Hydro/Coco Flower A + B is recommended.
Van Gogh's experienced biochemist has full confidence in the use of the finest ingredients, coupled with continuous testing and research, resulting in one of the best cannabis fertilizers available globally. 
-Maximize the potential of your plants and ensure maximum flowering with a guaranteed outcome!
-Experience unmatched versatility as our fertilizer is compatible with any cannabis strain and irrigation system.
-Easily boost the health and productivity of your plants.
-Discover a game-changing solution designed exclusively for hydro and coco cultivation that guarantees stunning results!
HOW TO USE