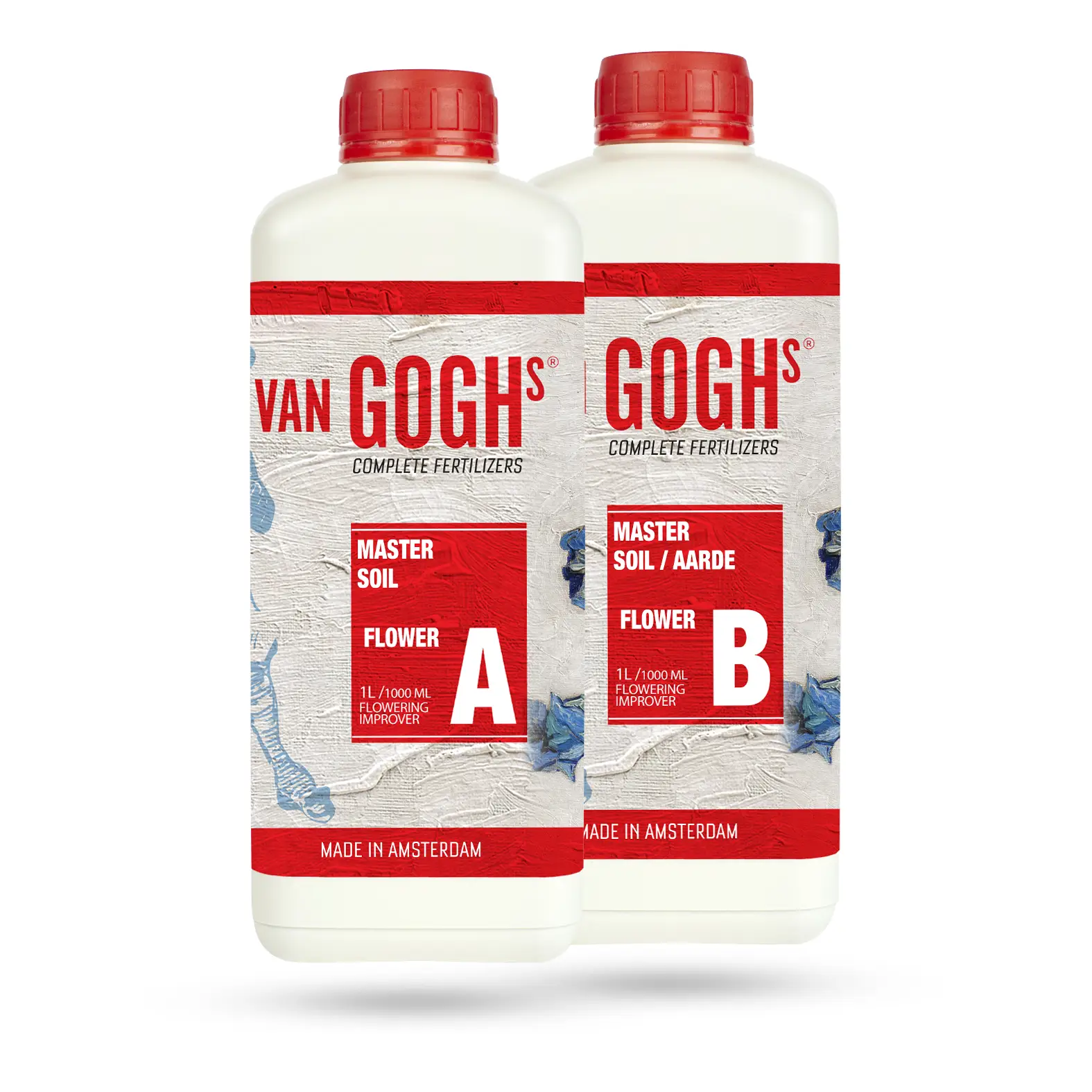 Soil flower A – B
December 28, 2022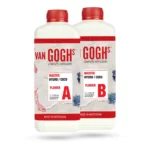 Hydro Coco flower A – B
December 29, 2022
Hydro Coco grow A – B
Unleash the Full Potential of Your Plants with Van Goghs Master Hydro Coco Grow A + B
Composed in Amsterdam, The Netherlands, Master Hydro Coco Grow A + B is a premium fertilizer that has been meticulously designed to deliver exceptional results.
This complete fertilizer is a culmination of Van Gogh's secret mix of NPK compounds that includes all the necessary main and trace elements for optimum growth on hydroponics and cocos. For soil use, Master Soil Grow A + B is the perfect solution.
With an unwavering commitment to quality, Van Gogh's experienced biochemist has created one of the best cannabis fertilizers globally by sourcing the finest ingredients and conducting continuous testing and research.
-Ensure explosive growth and unlock your plants' full potential with a guaranteed result.
-Enjoy unparalleled versatility with a fertilizer that is compatible with any cannabis strain and irrigation system.
-Effortlessly enhance your plants' health and productivity.
-Explore a revolutionary solution exclusively designed for hydro and cocos cultivation, delivering stunning results.
HOW TO USE