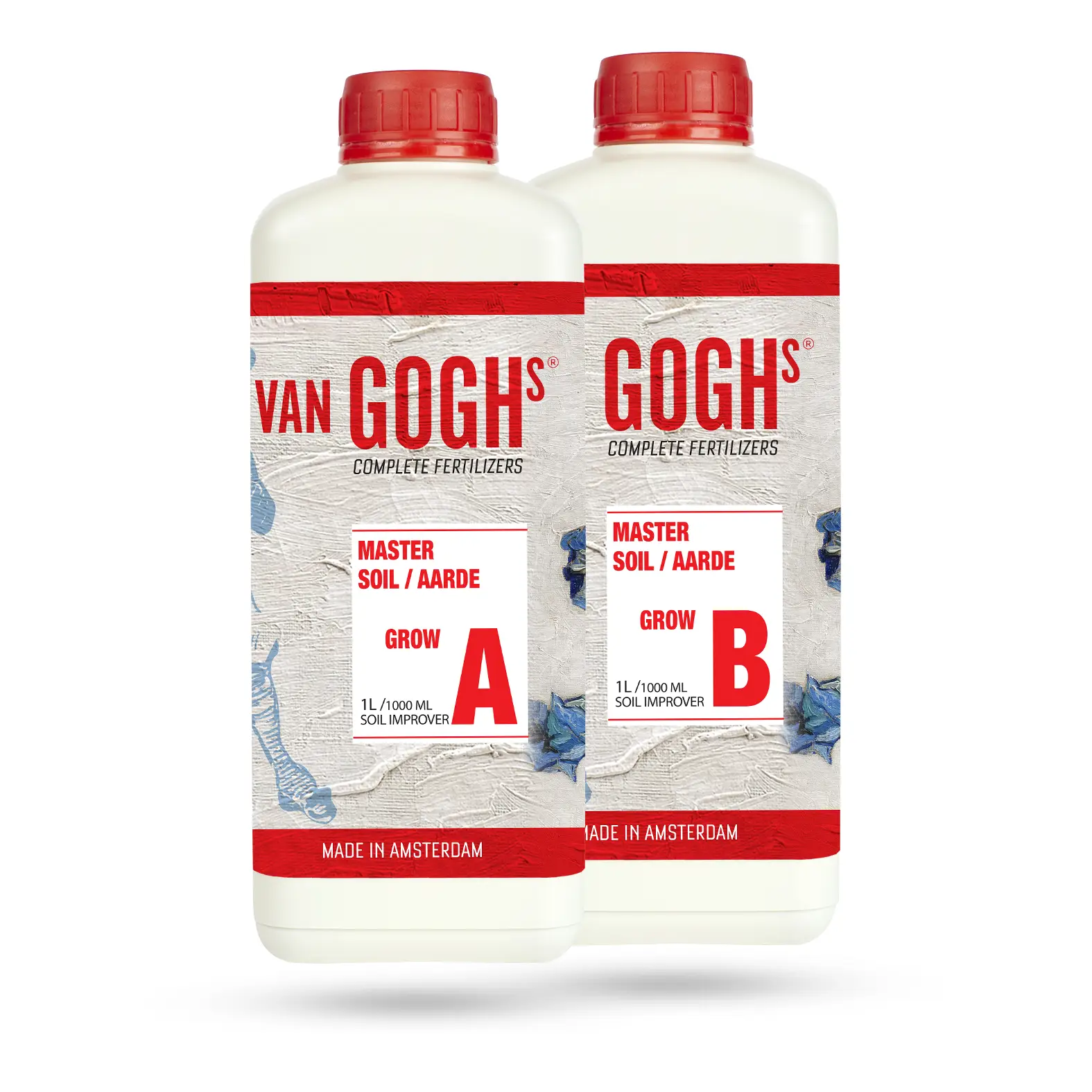 Soil grow A – B
December 27, 2022
Original CalMax
Van Goghs CalMax is a carefully balanced calcium magnesium formula. It is the ideal solution to prevent deficiencies which can occur due to factors such as osmosis, LED lighting, soft water, extremely humid conditions, or rapid growth.
Van Goghs CalMax is a uniquely formulated CalMag product, distinct from its counterparts in the market. It is exclusively designed to serve as an additional source of nutrition for pre-saturating rock wool, pur flakes, and cocos. Additionally, it can also be effectively utilized as a foliar feed.
Our unique selling proposition lies in our commitment to quality and attention to detail. With Van Gogh's CalMax, your plants will have everything they need to thrive.
– Nitrogen boosts protein and chlorophyll production, ensuring rapid recovery of discolored plants into strong, plants with green leaves.
– Chelated iron provides powerful and rapid control of deficiencies in chlorophyll.
– Lime and magnesium give your plant vitality, ensures strong plants and helps at growth and peak times.
HOW TO USE